Unique & Special
Get Your Own Wedding App
Looking for a fun and unique way to share all the details of your wedding with your guests? Try our custom wedding app!
With our wedding app, you'll have everything you need to keep your guests informed and engaged throughout your wedding planning journey. From save-the-date reminders to easy RSVP tracking, our app has all the features you need to make your wedding day unforgettable.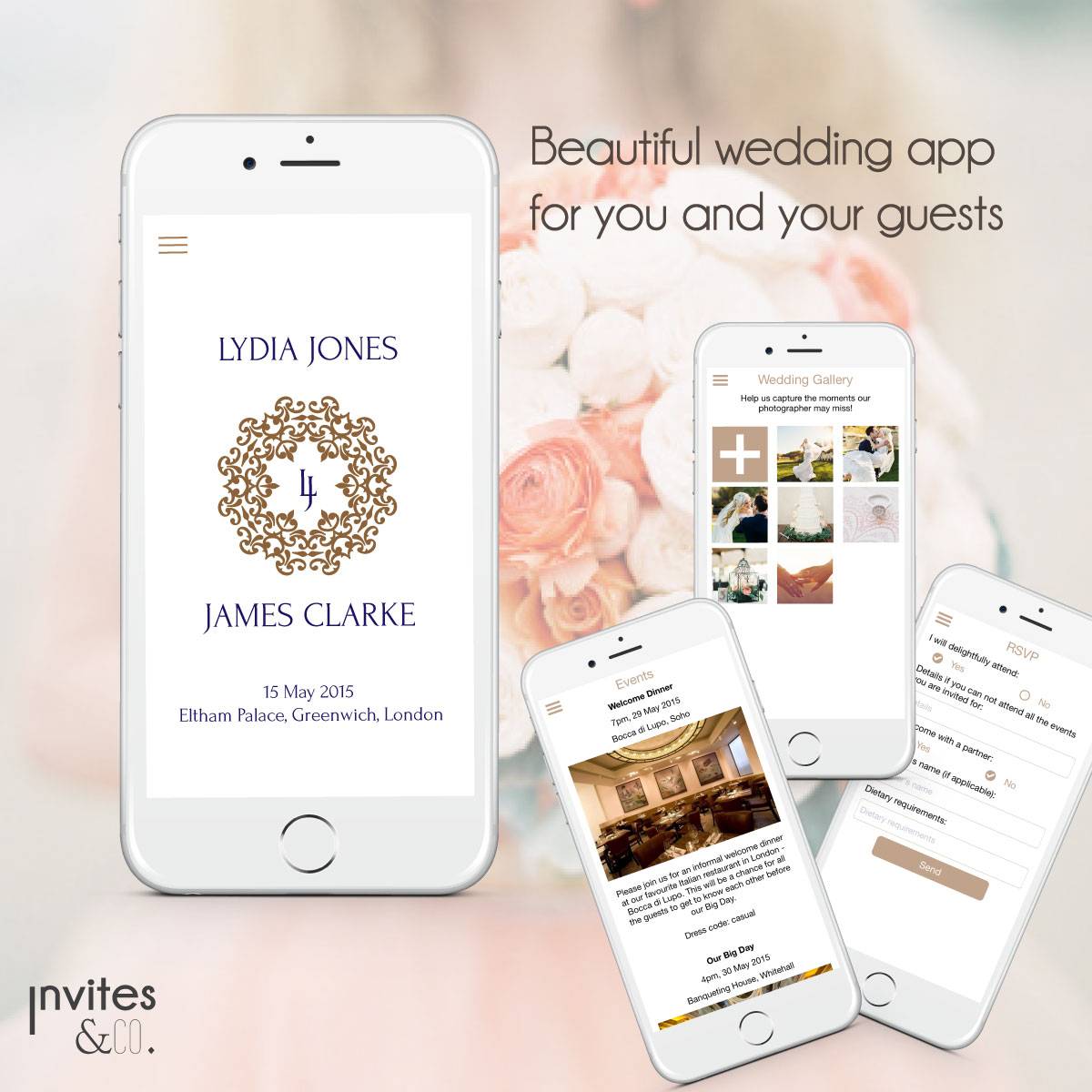 Purchase Here
The app costs
£250!
Amazing features
Get your guests involved
With our app, you can share all the details of your wedding with your guests, from the schedule of events to travel information and registry details. And with our built-in chat feature, you can easily communicate with your guests in real time, so everyone stays in the loop.
But that's not all—our app also includes fun features that will get your guests involved and excited about your wedding. From the ability to suggest songs for the reception playlist to a photo-sharing gallery where guests can upload and view pictures from the big day, our app is the perfect way to keep everyone connected and having fun.
And don't worry about matching your app to your existing wedding stationery—we've got you covered! Our team of designers will work with you to create an app that perfectly matches your style, from the fonts and colours to the layout and design.
So why settle for a boring wedding website when you can have your custom wedding app? Contact us today to learn more and start designing an app that will make your special day unforgettable!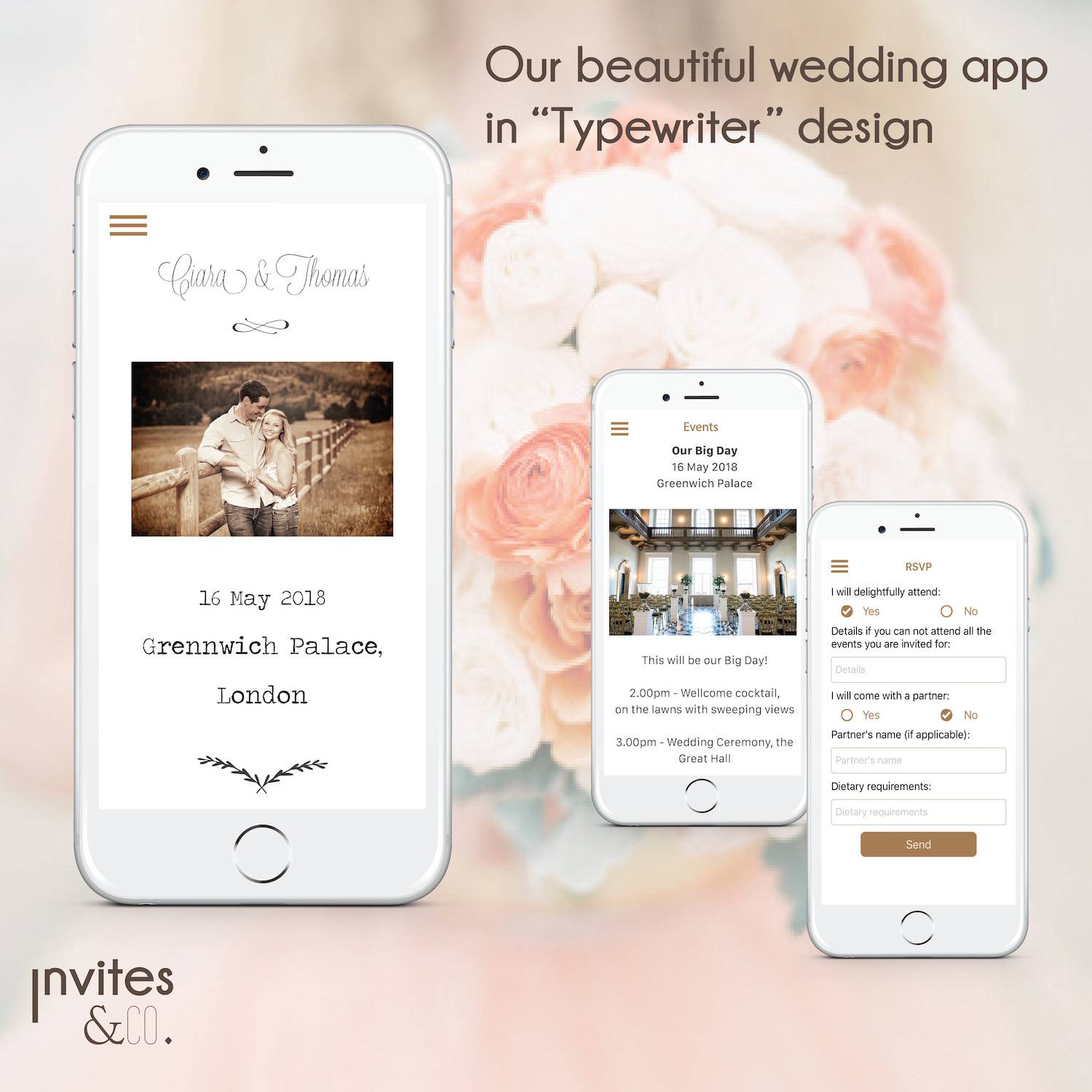 Our App Design Examples