Inspired by Kensington – new wedding invitations design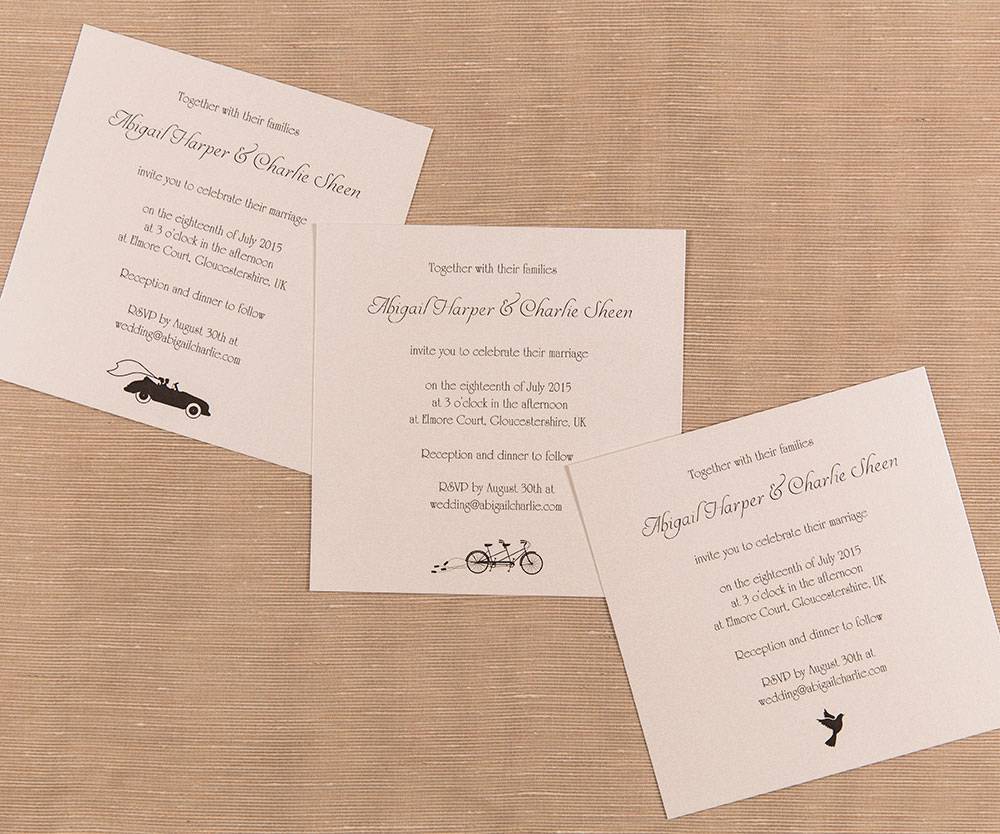 I love Kensington. Beautiful tree-lined streets, flawless gardens, cute little stores, Holland Park around the corner… It is so classy yet trendy.
This is the flair we tried to match when designing our new wedding invitations suite. We chose two traditional fonts, and complemented them with quirky and cute impressions of symbols of love – a dove, a tandem bicycle or an elegant wedding automobile. We printed these invites on beautiful Italian paper with oyster shell pearl finish. The symbols can be foil stamped for an added wow-factor.