Our Favorite Wedding of 2019!
We are so excited to share our favorite wedding of 2019! Nina was such a gorgeous bride, and Max a perfect gentleman! The wedding took place at the beautiful Schloss Orth in Austria. It was full of magical light, nature and love!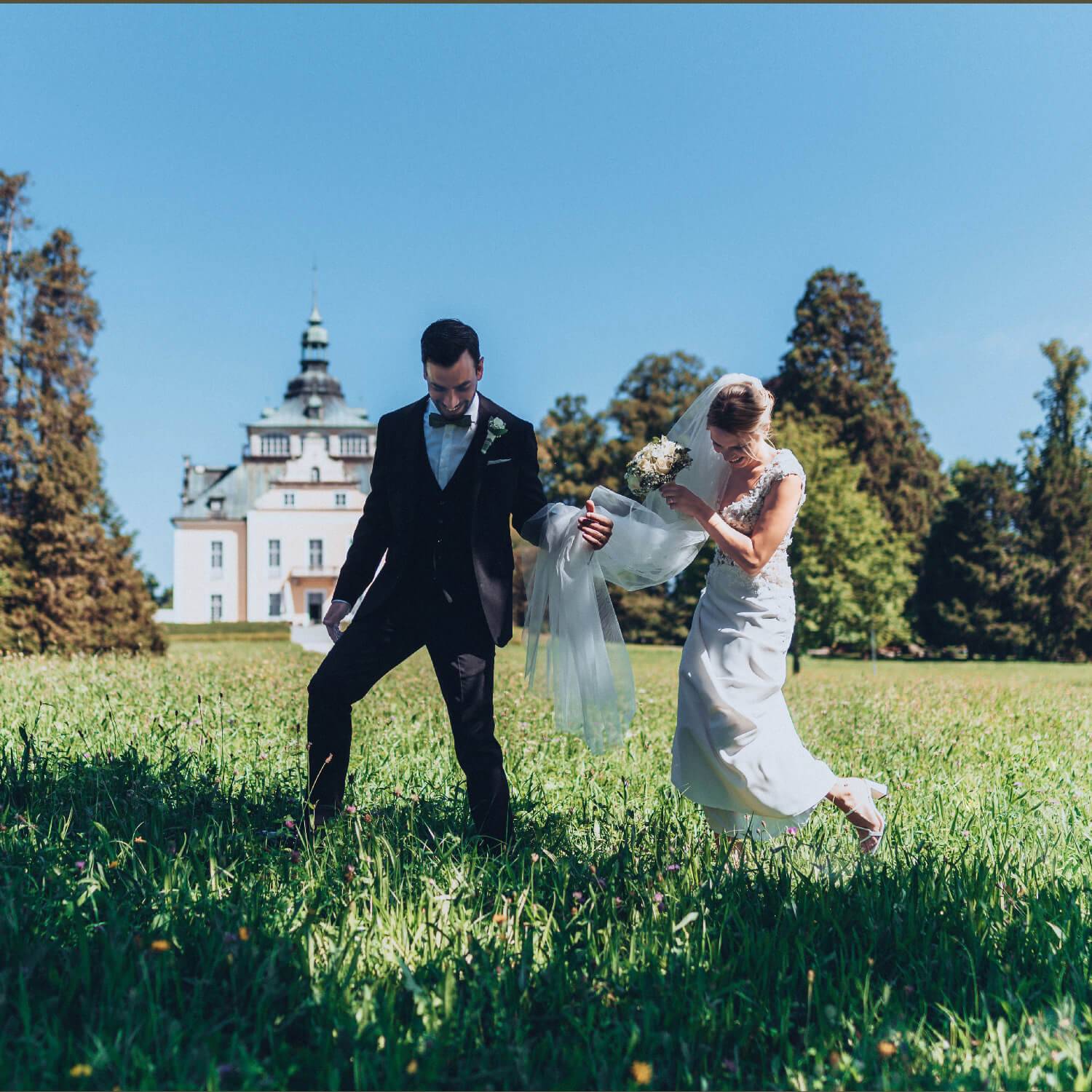 We designed Nina and Max's stationery to complement the romantic spirit of their wedding. White Roses, featured on all their stationery pieces, were also part of Nina's bouquet as well as the table flower arrangement. White Roses are a symbol of tender and eternal love.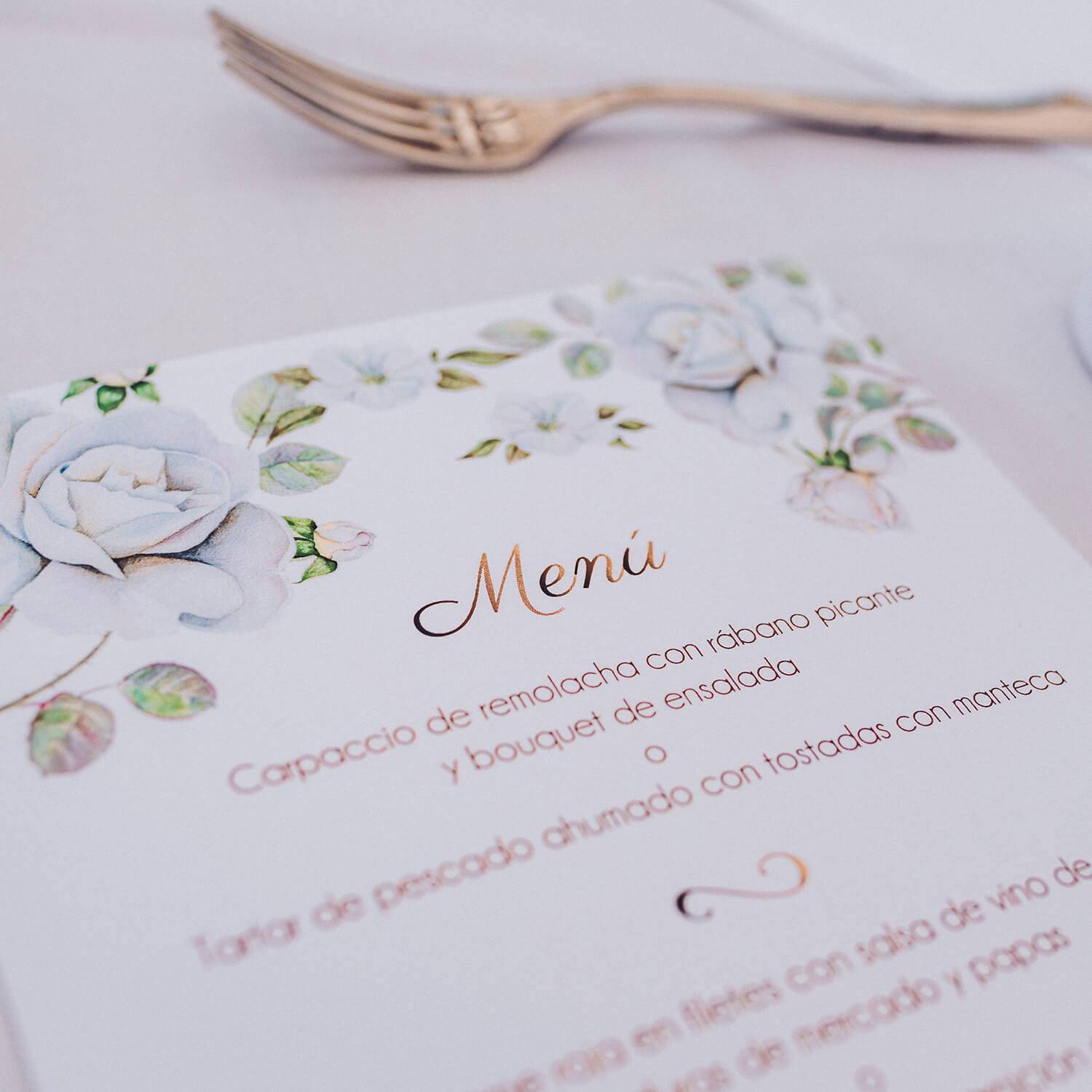 All the stationery pieces were printed on thick structured paper – an ideal background for this beautiful watercolor drawing. The design was complemented by romantic yet classy font that was chosen personally by the bride and groom.
Menu cards, like all other pieces of the stationery for Nina and Max, were printed in two languages – German (the language of the bride) and Spanish (the language of the groom). A lovely personal touch for all the wedding guests.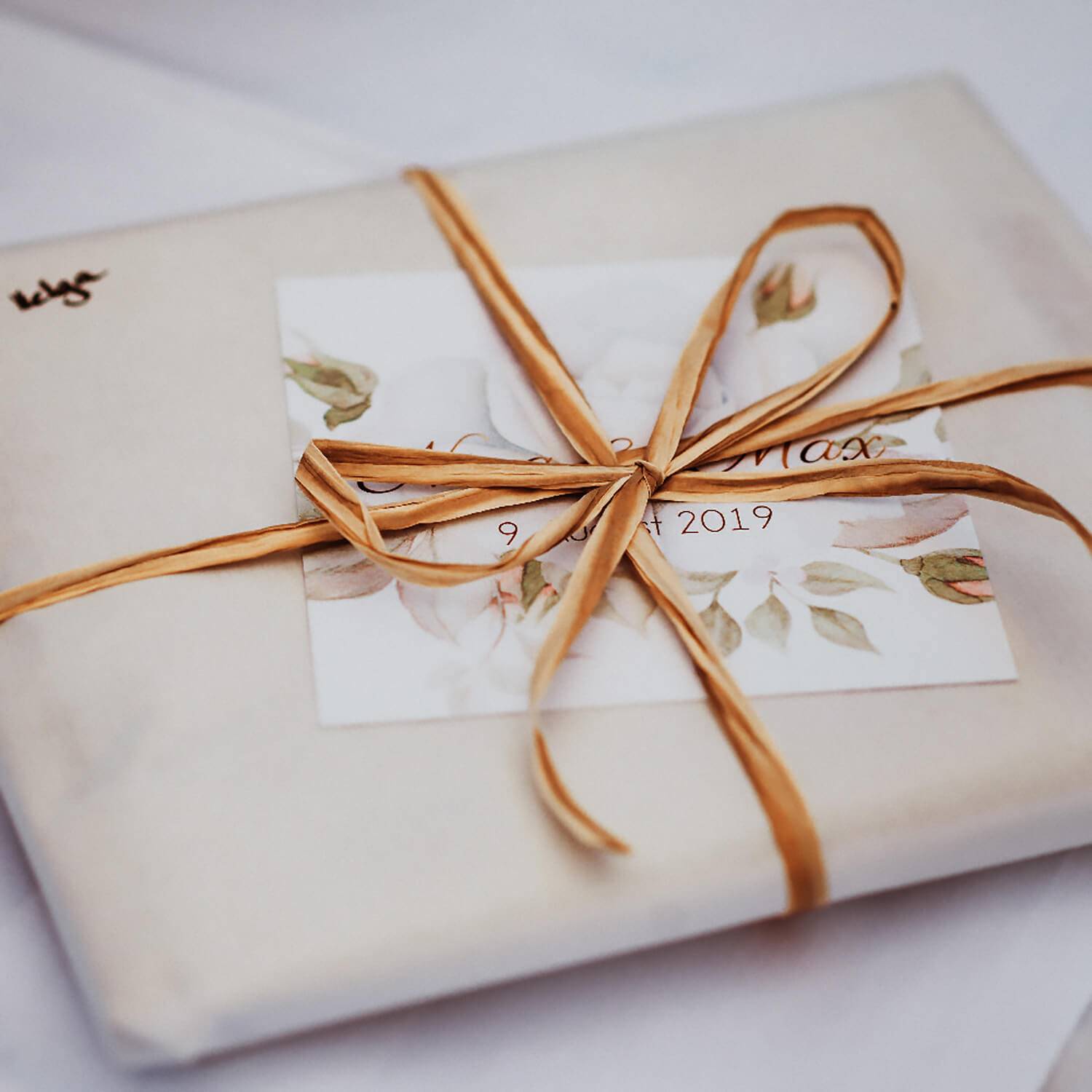 The square gift cards were also part of the romantic wedding stationery suite for Nina and Max. They features a beautiful love poem by Emanuel Geibel on the back.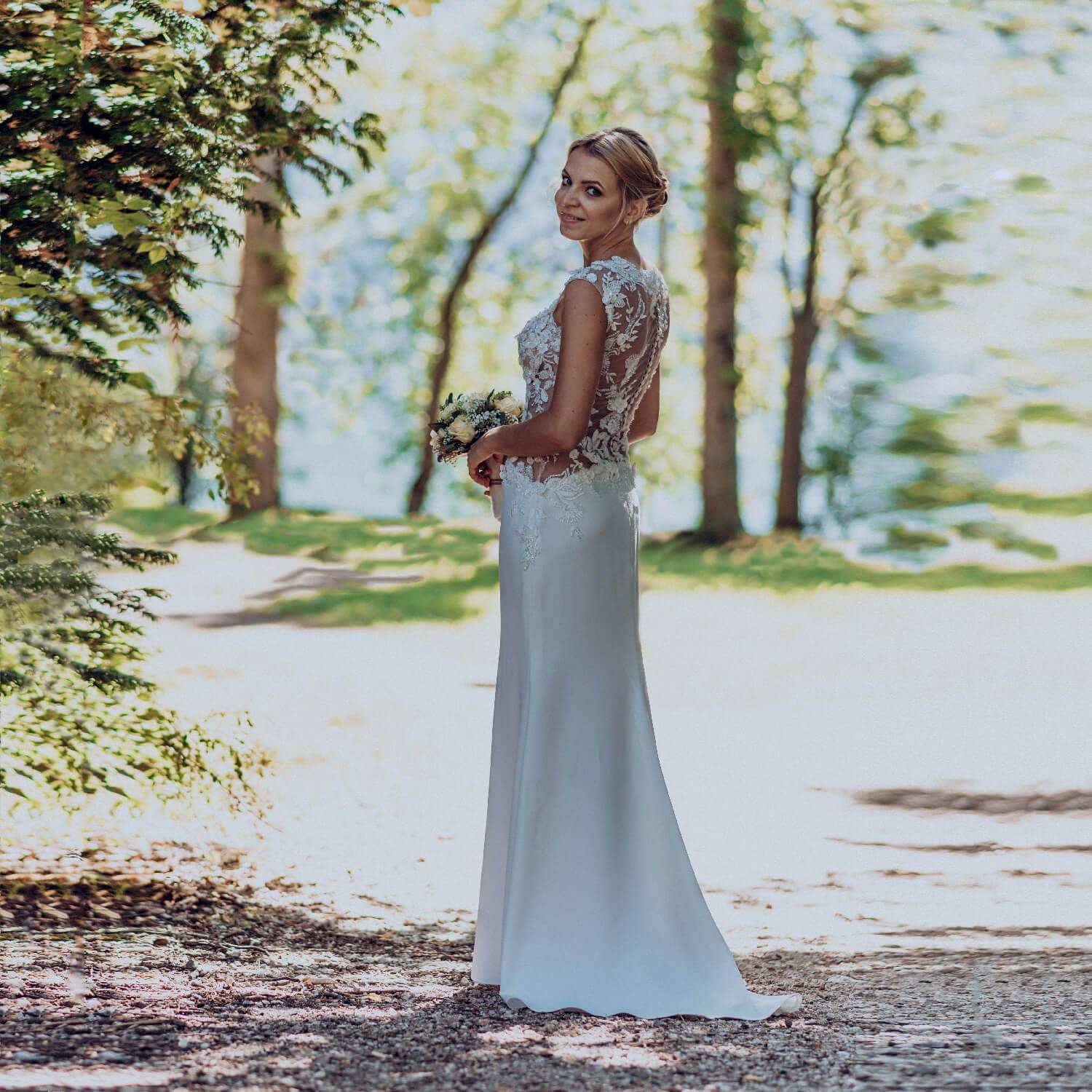 Nina was the most gorgeous bride of 2019!!! She exuded radiance, tenderness, beauty and love!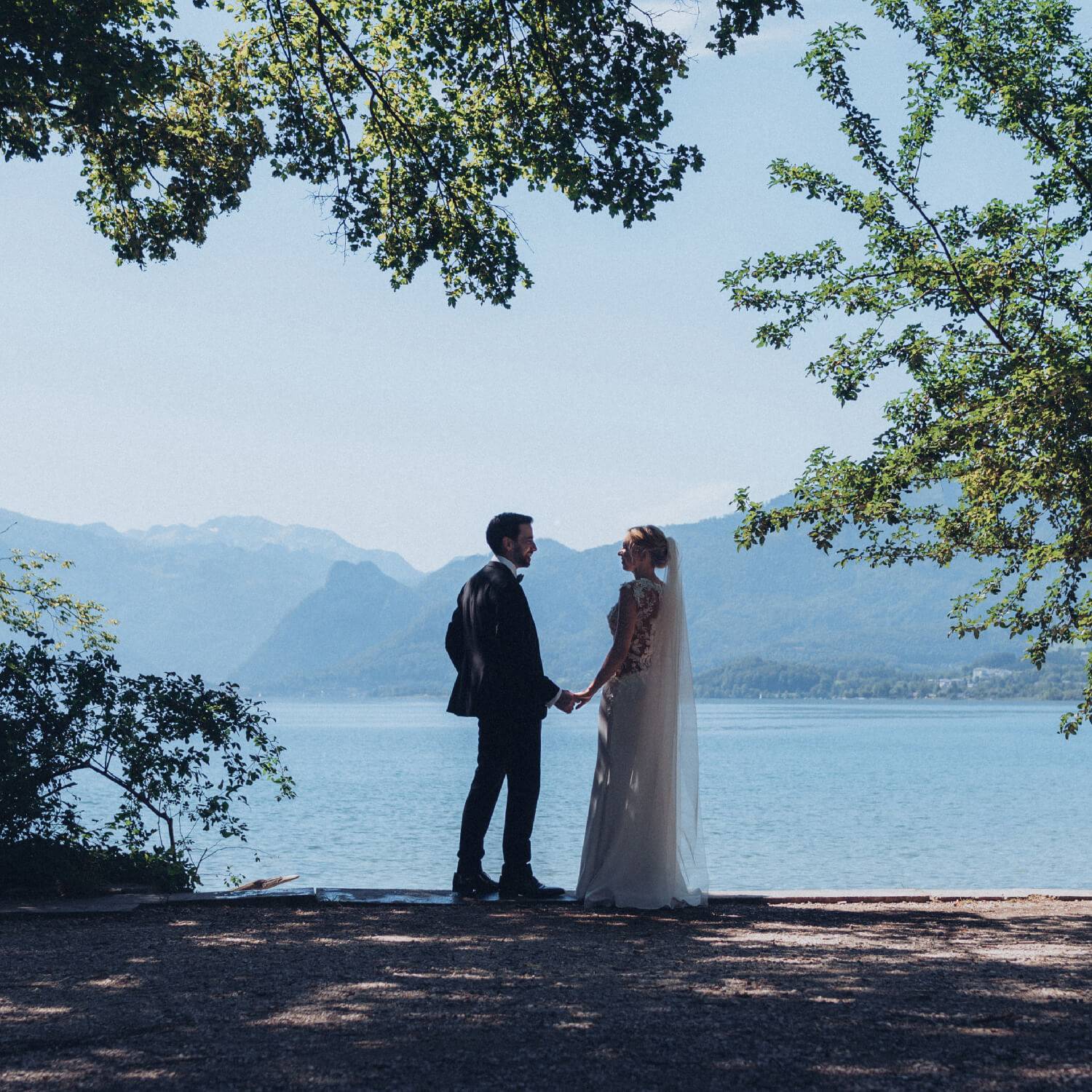 What an idyllic location and a beautiful couple! Our congratulations to absolutely incredible Nina & Max! Thank you so much for making us part of your special day!