An Elegant Digital Invite and RSVP for a Dream Destination Wedding
Destination weddings are getting more and more popular each year. After all, every destination wedding is unique and memorable. Most importantly, they give couples and their loved ones an opportunity to celebrate a momentous occasion in an intimate setting. With this increase in popularity, we've also been getting an increasing number of inquiries for digital invites for destination weddings.
This week, we designed a digital wedding invitation & RSVP for Nicola and William. We combined modern fonts to create an elegant and sleek interface. We kept the layout clean and easy to read by only keeping the most essential information. The colour palette matches their wedding motif albeit in subdued tones. The texts and background contrast perfectly for readability. Delighted with the customised design of their digital invite and RSVP, Nicola and William are all set to send them to their guests with just a few taps.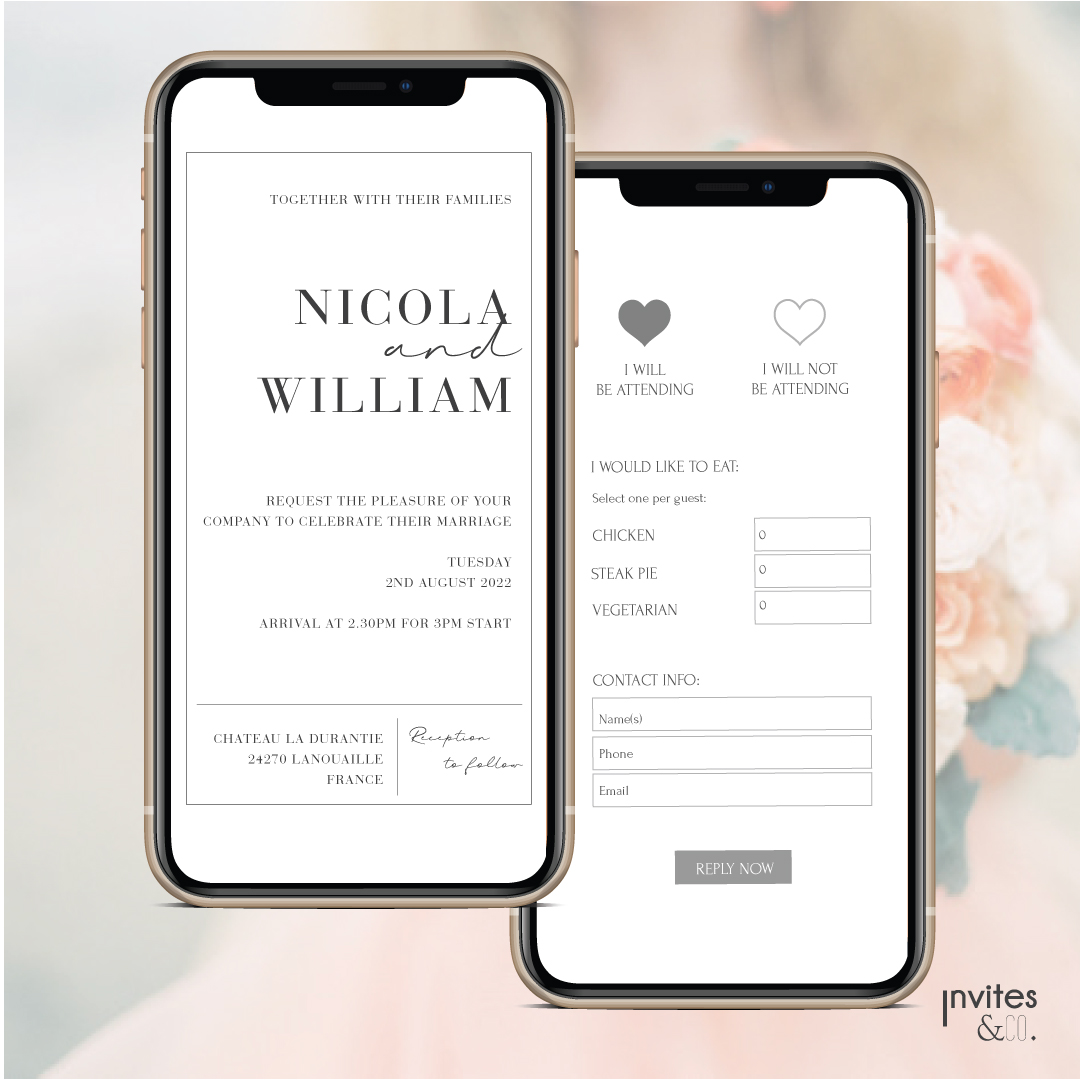 A lovely chateau within the picturesque grounds of a castle in France sets a romantic atmosphere as the wedding venue of Nicola and William's nuptials. Lush greenery and colourful blooms create a beautiful backdrop as the couple exchange I Do's.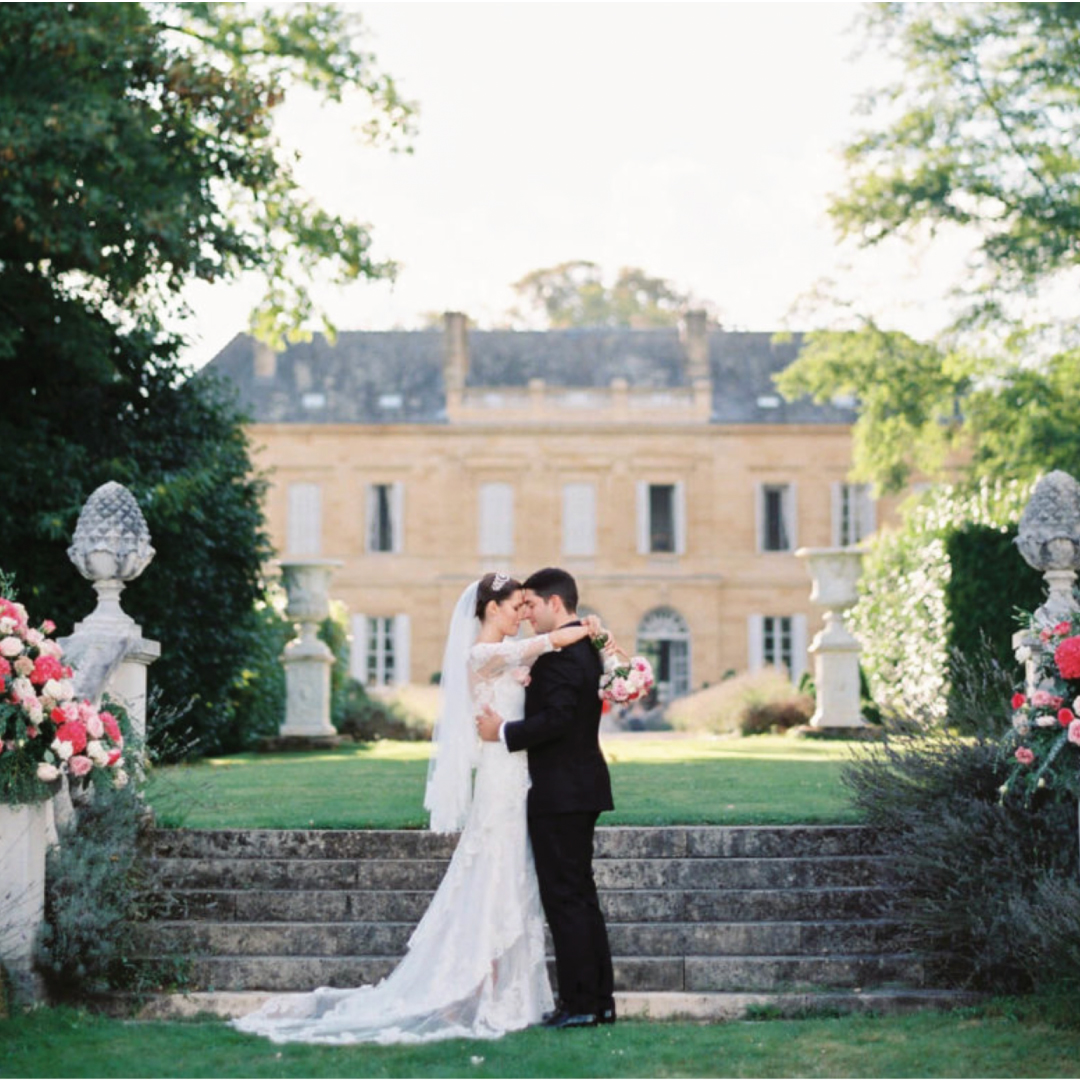 The cosy affair will be graced by their closest family and friends. All their loved ones are eager to create wonderful memories as they celebrate the destination wedding together in France.
With guests living in different countries, sending printed invitations can be challenging and not very eco-friendly. Through our digital invite and RSVP, Nicola and William are able to send their wedding invitations faster and easier. Their guests are also able to confirm their attendance and indicate their meal preferences conveniently. Everything just takes a few taps or clicks on the phone, tablet, or computer.
By customising the digital invites to match the couple's visual style and wedding motif, we make them feel warmer and more personal. A great match to an intimate destination wedding in a lovely French chateau.