Making Weddings More Romantic and Elegant with Red Roses and Gold Accents
We love flowers! A wedding would look and feel incomplete without them. Flowers have a language of their own—they're used to convey emotions and are seen as symbols of hope, new life, happiness, passion, and fidelity.
Red roses are a traditional choice for wedding flowers, as they're timeless symbols of romance and love. Red roses, when paired with gold accents, can make any wedding look more romantic, regal, and opulent.
Discover how red roses with gold accents can make your wedding day vibrant and full of life.
An Invitation Fit for a Romantic Event
Red roses with gold accents are a match made in heaven. They embody romance and opulence, and while they may be a classic pairing, they're far from plain and boring. Our red-roses-and-gold-themed digital wedding invitations marry modern and traditional, simple and elegant. Their timelessness is what makes them an ideal choice for an event that celebrates the enduring nature of true love.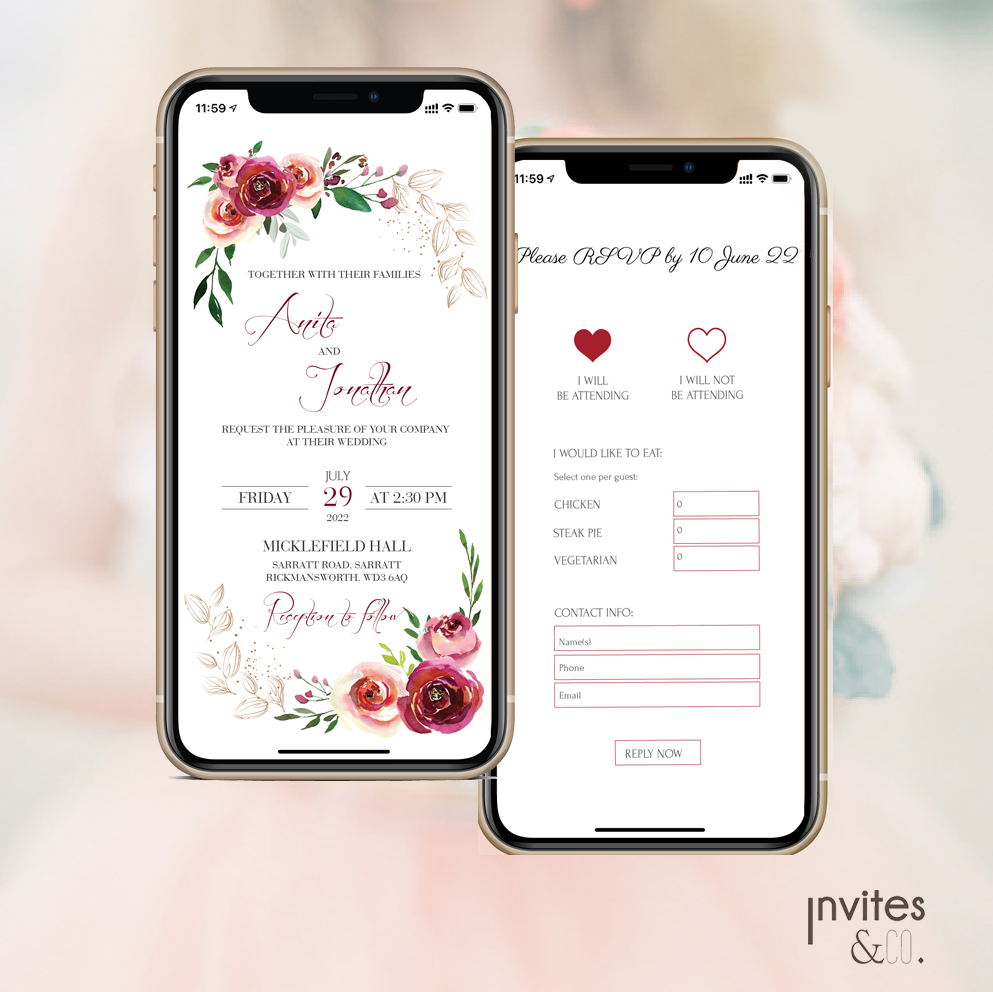 A Rustic Location that Evokes Magic and Romance
Nothing says romantic more than a rustic location, which can give your wedding an intimate yet relaxed atmosphere. Friends and family can gather under the shade of majestic trees while enjoying the tranquillity offered by the pool of water. Enjoy a gentle breeze and the sounds of nature as you celebrate your big day surrounded by loved ones.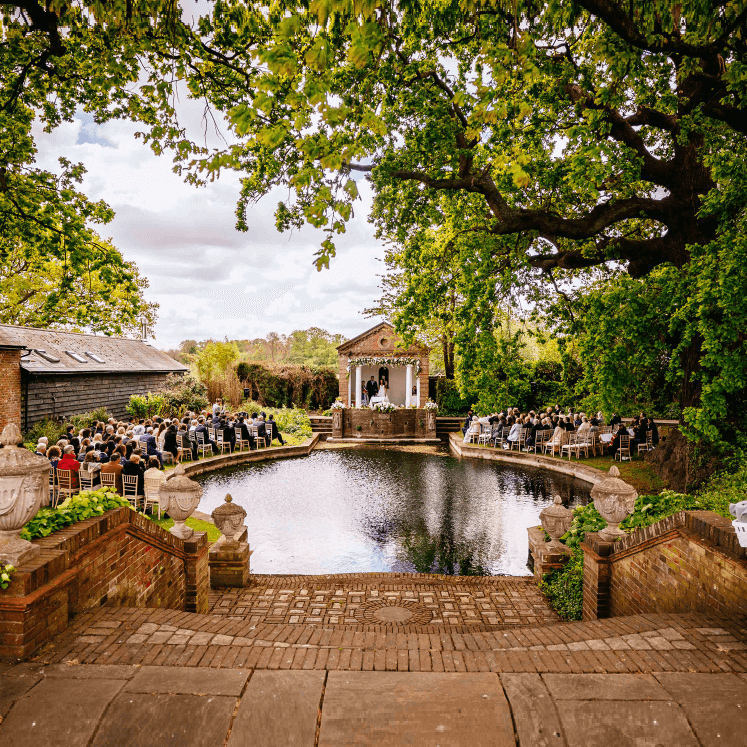 A Classic, Grand Bouquet with a Modern Twist
Make your wedding day even more special with a classic bouquet that offers a modern twist. Instead of traditional round bouquets, this follows a unique shape—with its flowing array of leaves and buds. Red roses are paired with sprawling greenery and other blooms that set off the redness of the roses. This bouquet spells fun and quirky, making it a perfect choice for showcasing your creative side on your special day.