Lovely Shades of Greenery for a Fresh and Vibrant Wedding
We're often asked about wedding trends, and, for this year, we see greenery taking the limelight. Brides today want their wedding to be beautiful yet simple. To create a more rustic natural style, they use plenty of greens such as eucalyptus, ferns, mint, and vines.
Well, green isn't entirely new at weddings. Green hues are almost ubiquitous in bridal bouquets, ceremonial arches, and table centrepieces. However, this beautiful and versatile colour also works well as the central motif. Here, we give you a few ideas on how to incorporate the greenery theme on your wedding day.

A naturally beautiful white wedding cake
White symbolises new life, and green symbolises growth. Use them on a wedding cake, and you've got all the elements for a prosperous and lasting marriage. We just love how Nana & Nana uses these two colours to create a simple yet elegant wedding cake. The combination of smooth white cream and rustic sprigs of greenery looks fresh and lively. Pops of wine-red berries add a touch of excitement and romance. This wedding cake looks so naturally beautiful you might not even want to cut it.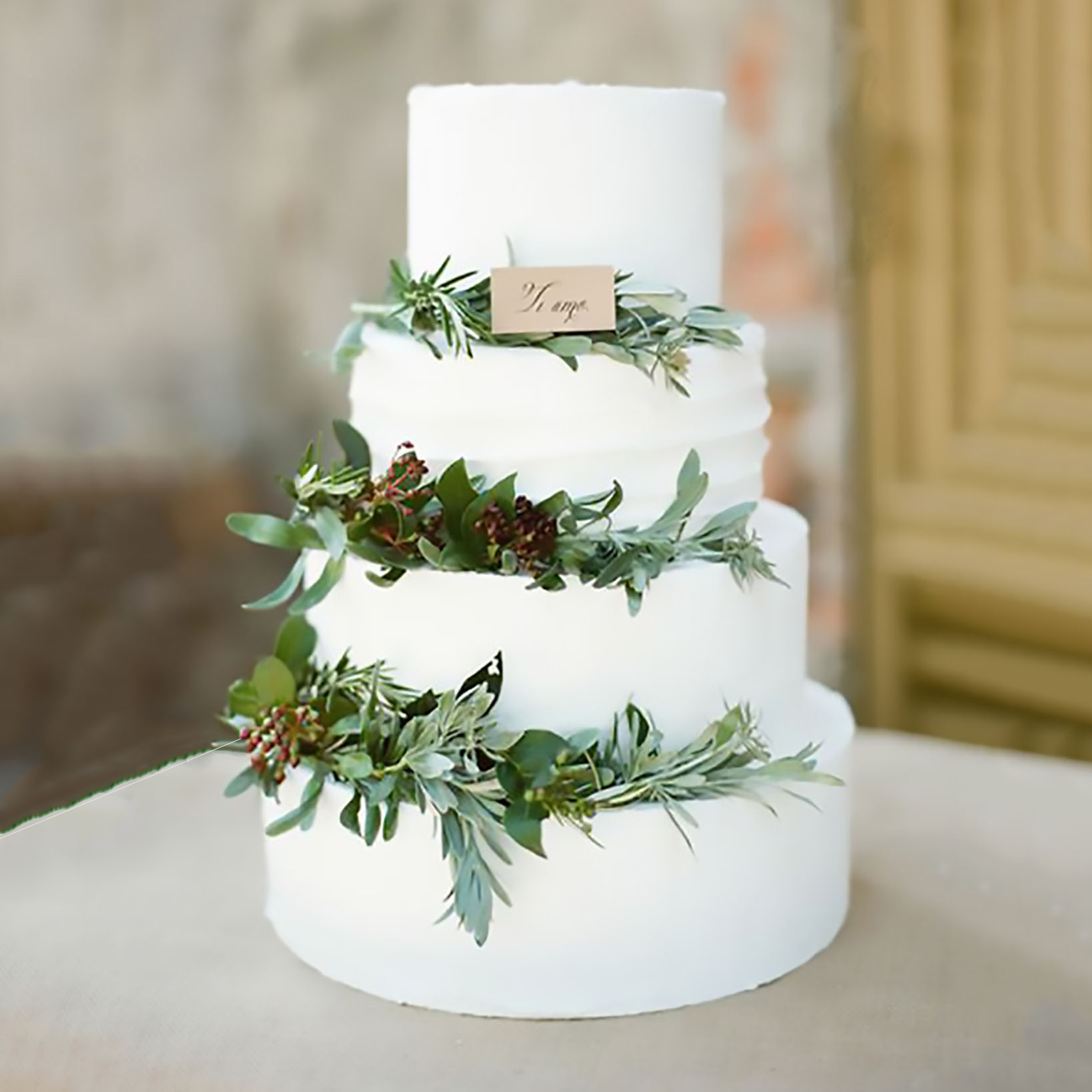 An evergreen design for a digital wedding invitation
Make your overall design aesthetics cohesive by also making green the primary colour in your wedding invitation. Far from being plain and boring, the various shades of green bring the invitation to life. This is why it is among the most widely used colour in wedding invites. In fact, our Eucalyptus Greenery design is one of our most popular designs for digital wedding invitations. Its elegant, modern, and timeless design is perfect for a wedding any time of the year!
For your green wedding, we can personalise the Eucalyptus Greenery design to create a unique digital wedding invitation & RSVP that matches your wedding theme.

Cascading foliage of delicate greens
Be an exquisitely refreshing sight when you walk down the aisle with a rustic bouquet of soft greens and lovely whites. This gorgeous bridal bouquet by @richfieldflowersandevents blends greenery of bold shades and light hues with fresh white roses and dainty blooms—a simple, delicate, and harmonious cascading foliage.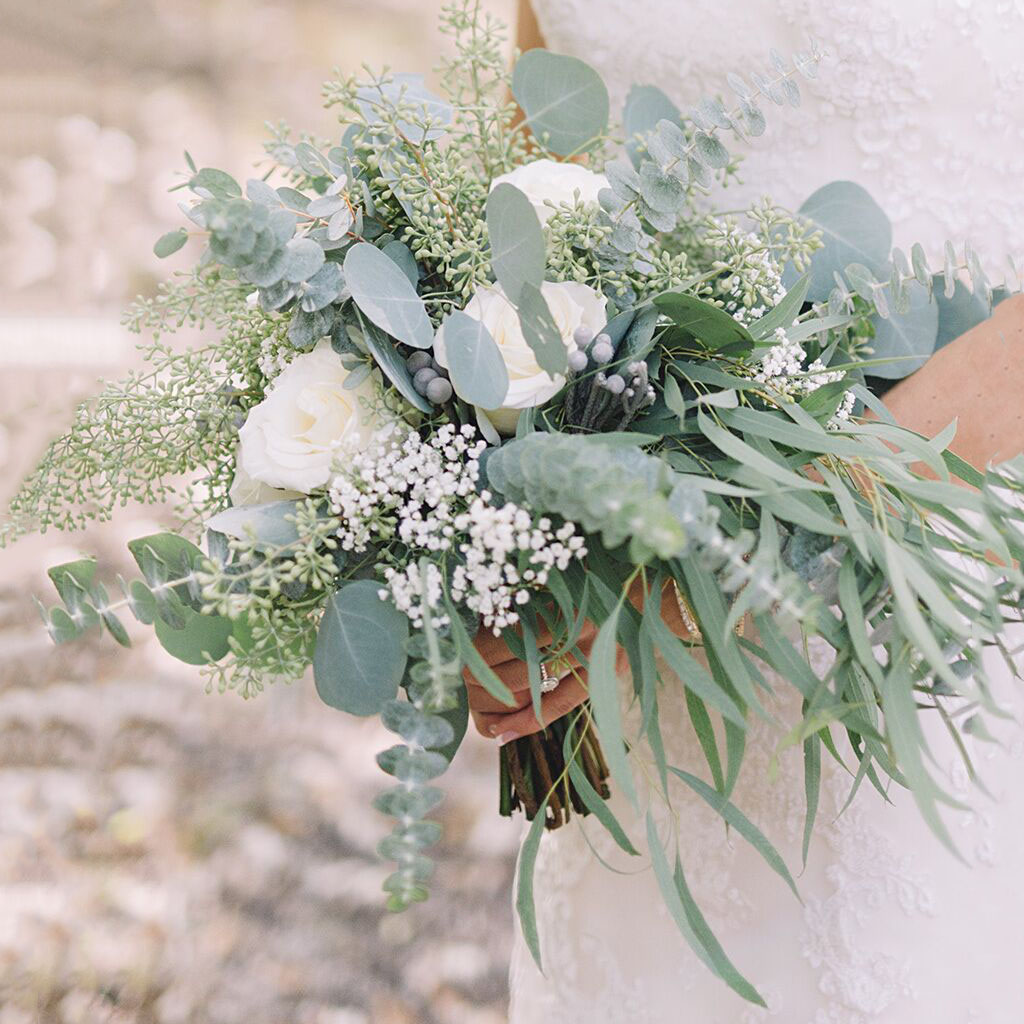 Indeed, there's beauty in simplicity. So it's not surprising that fresh greenery is becoming the most popular wedding theme today. It's a versatile theme that can be used in all seasons and locations.