A Dreamlike Wedding Sprinkled with Magical Stardust
Are you dreaming of a fairy-tale wedding that leads to happily ever after? We definitely love it when a client shares with us how they are making the wedding of their dreams come true. We've got a few ideas from them on how to prepare for a truly enchanting wedding.
The perfect setting for love and romance
What better place to exchange your vows than in a gorgeous garden abloom with flowers and lush greenery? Great Fosters in Surrey sets the right mood for love with its 16th-century grandeur and picturesque views. The Elizabethan architecture of the mansion, the fascinating garden maze and the serene lake all weave together a magical story filled with romance. Just the perfect setting to say your I Do's.
A sprinkle of magical stardust
Give your guests a glimpse of how enchanting your wedding will be with invites sprinkled with hues of stardust. For Sophie and Jamie's wedding, we custom-made digital invites & RSVPs in a navy-and-gold colour scheme.
The enthralling mix of ethereal colours makes a world of fantasy come alive. We created two different designs for them, each exuding a distinct vibe but both having the same magical feel. Tell us, which design do you like more?
A bridal gown fit for a princess
Walk into the arms of your Prince Charming in the most charming princess dress. Your fairy-tale wedding won't be complete without a bridal gown fit for a princess. Got no fairy godmother to bibbidi-bobbidi-boo a dress? Not to worry, this white tulle wedding dress will make you look utterly captivating.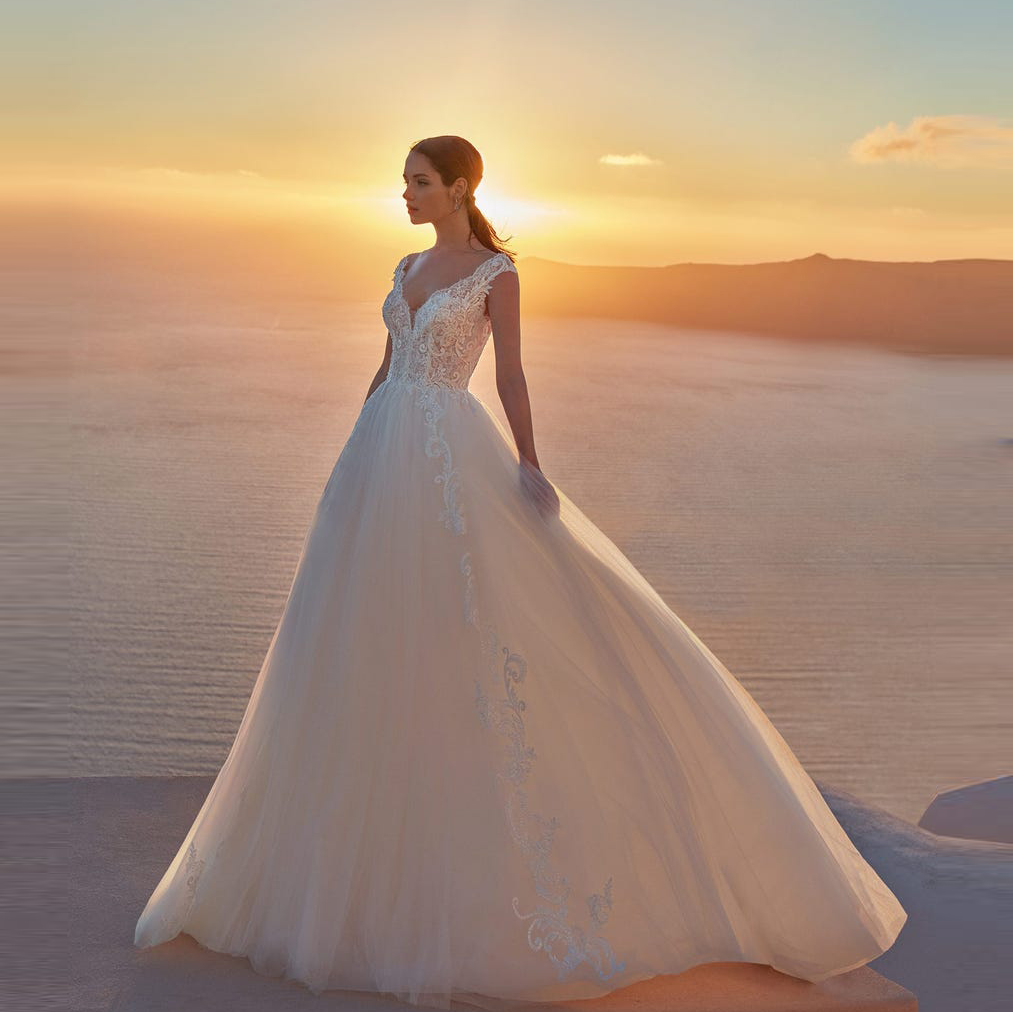 We love this charming princess wedding dress with beautiful Chantilly lace from the new collection by @NicoleMilano. Its figure-flattering silhouette and delicately embroidered Chantilly lace make you feel like royalty. Its skirt flows elegantly as you walk down the aisle towards the man of your dreams.