Stylish Trend: Black-and-White Digital Wedding Invitations & RSVPs
Monochrome images are beautiful. They remind us of black-and-white movies, old photographic prints and pencil sketches. For weddings, this style can be effectively used to produce a stylish minimalistic wedding invitation, RSVP or wedding website. The result can be striking! This style is very popular today, and we make at least 2-3 black-and-white wedding Invites & RSVPs every week.
For example, our couple Sharon and Joseph did exactly that. Their lovely digital wedding invites with RSVPs are minimalistic, yet very harmonic. Their mini wedding website includes beautiful black-and-white photo of them, a stylish modern calligraphy font and a lovely timeline of the wedding day.
When creating wedding invitations & RSVPs in this style, we need to get all the little details right. Modern calligraphy fonts work really well to highlight the names. The invitation wording is best kept to the minimum and done in one simple and contemporary font. The fewer fonts and font sizes you use, the more stylish the invite might look. The golden rule of design is to have 2 fonts only! If you include your photo, it is really worth investing in a professional shoot! The quality of the photo will make a tremendous difference to your whole digital invite or your wedding website.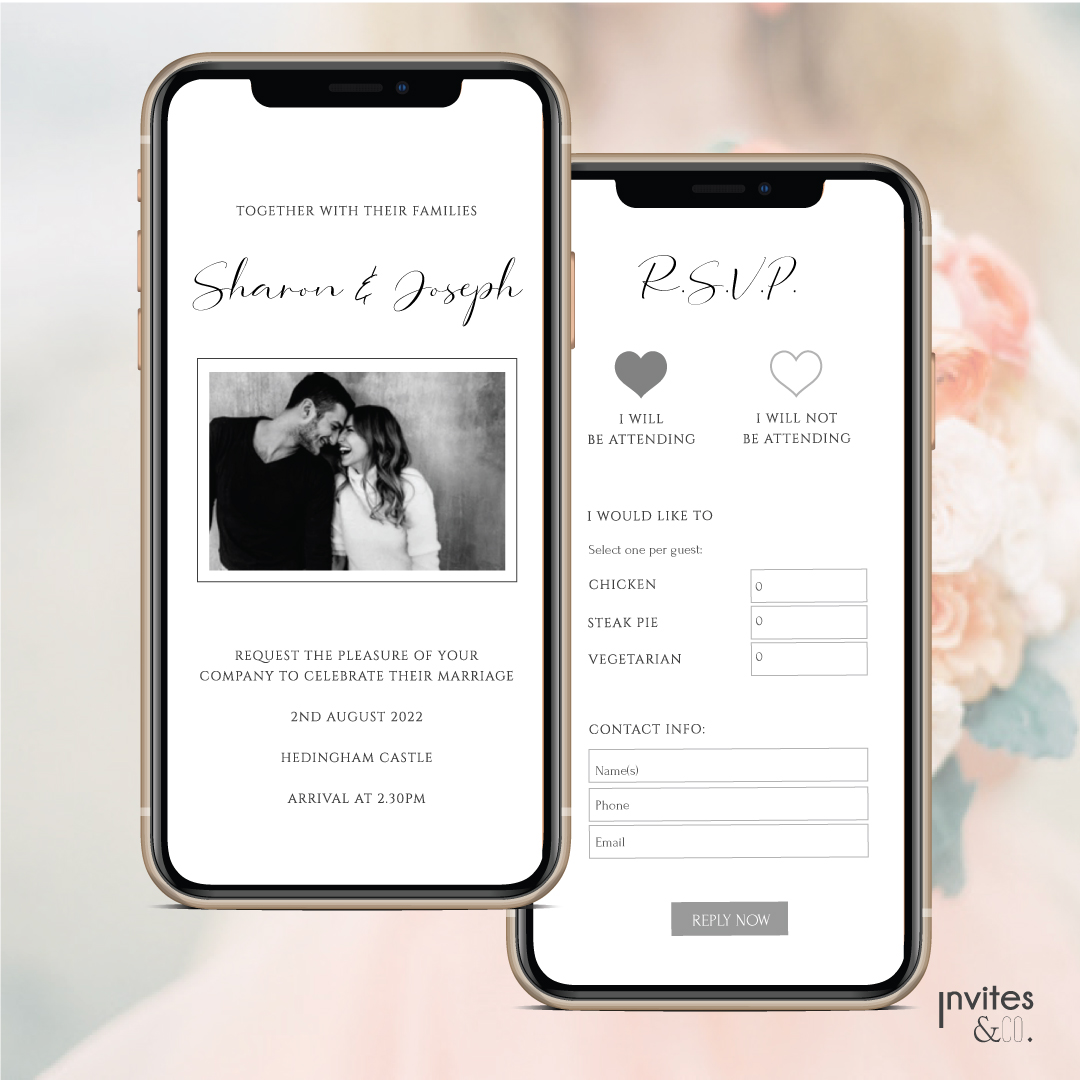 Sharon and Joseph's wedding day will take place in one of the oldest Norman castles in England – Hedingham Castle that dates back to the 12th century. What a great location to declare your eternal love to each other! Their love story will become a part of the legend. We can imagine how romantic and atmospheric their wedding will be.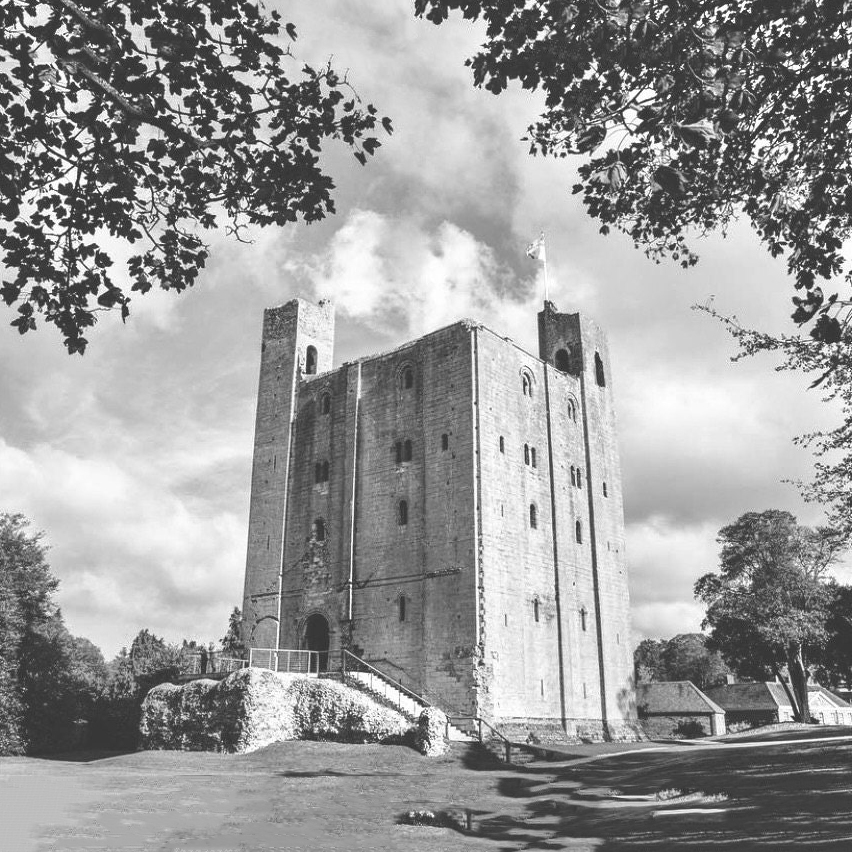 Many of our clients want to add additional details to their Digital Wedding Invite & RSVP. For example, you could add information about directions, accommodation, and gifts. Our couple chose to add a lovely map which really made their mini wedding website special. We also designed for them a beautiful Order of the Day – a wonderful way of graphically presenting the timeline of their Big Day. It included lovely icons for all events, starting with their ceremony to their first dance. We wish Sharon and Joseph a wonderful wedding and a lifetime of happiness!