200 Digital Wedding Invites & RSVPs for our Gorgeous Wedding Couples!
About one year ago, in May 2021, the restrictions due to Covid for weddings in the UK were are finally lifted. This was amazing news for all the wedding couples who have had to postpone their weddings during the difficult times of pandemic. Like most shops in the wedding industry we were also very excited. Firstly, we were so happy for all the wedding couples who were finally able to celebrate their special day and their love. Secondly, we were, of course, looking forward to helping them get organised for their wedding and creating special and beautiful wedding invitations, RSVPs and wedding websites for them.
In fact, our product – Digital Wedding Invite and online RSVP (mini wedding website) – turned out to be exactly what was needed in the post pandemic rush to organise beautiful weddings and events. Many couples had only a couple of months to prepare for their big day and practically no time to send out new paper invites. They needed to know fast who can attend the celebration. Our mini websites, with gorgeous customised digital invites and RSVP forms, were perfect for this!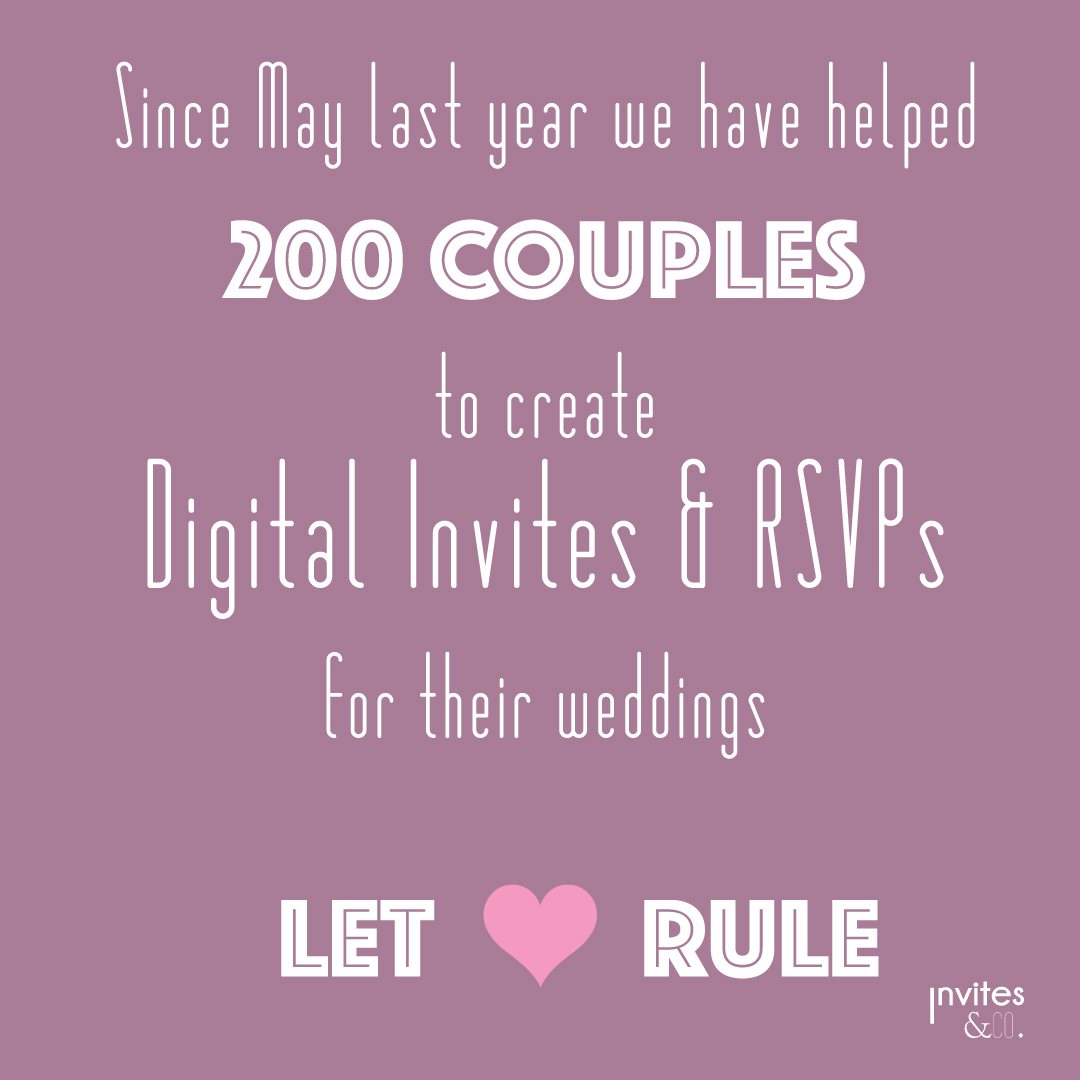 So in the last year we have helped 200 couples to create their digital invites and RSVPs! We are very happy to have worked with all the amazing brides and grooms on creating their special and functional invitations.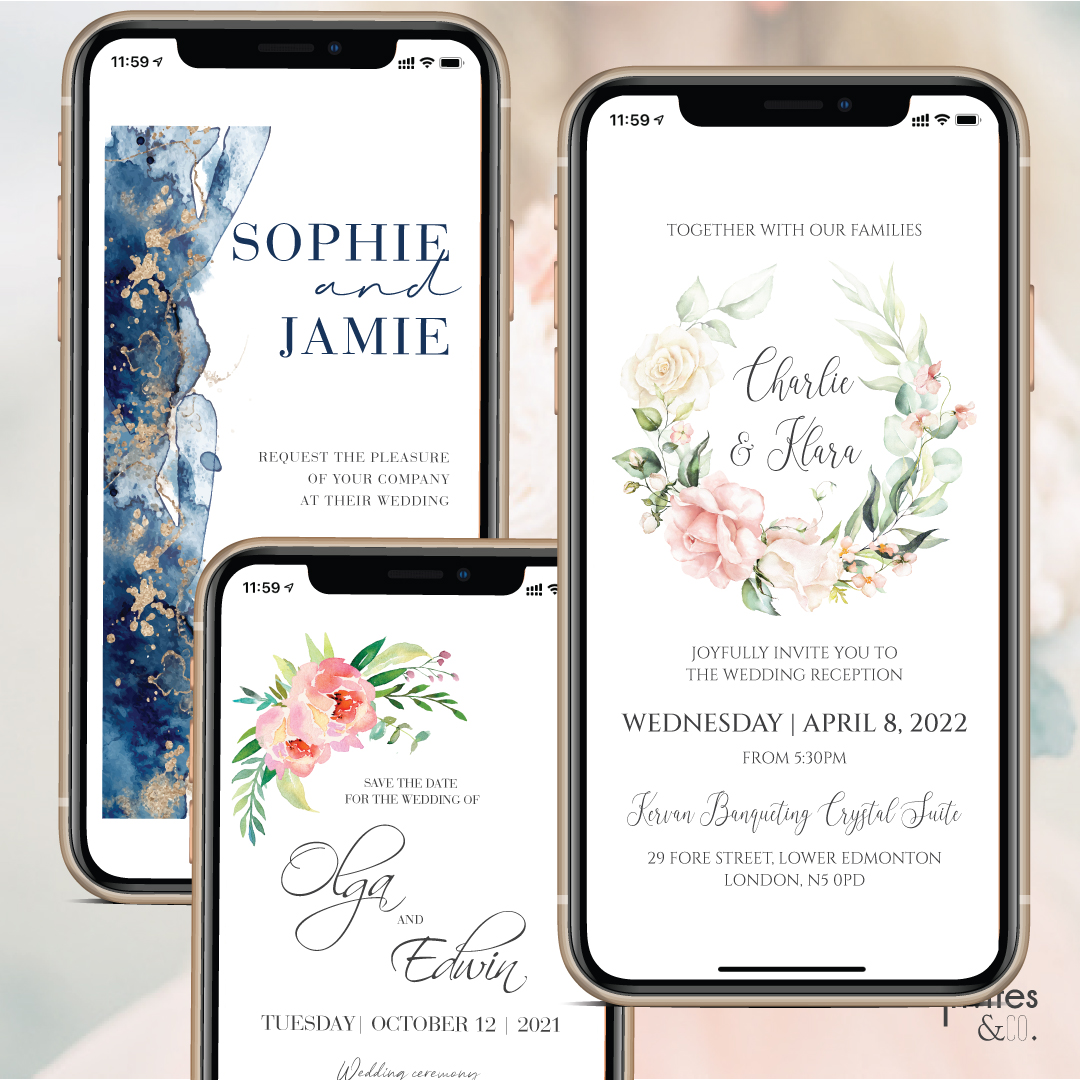 Our mini wedding websites are very functional. The couples can send the URL by WhatsApp, text or email to the guests and receive their replies as soon as on the same day. Moreover, because each one of our digital invites is customised, the couples could choose the design that fitted their wedding perfectly. Frequently we even replicated the designs of the invitations that the couples sent out before the pandemic. Other couples chose one of our designs such as rose gold calligraphy, dusty roses on modern fonts. Finally, we also created over 50 completely new custom designs to reflect a new beginning! A few that stand out in our memory are bright sunflowers, navy watercolors with golden sparkles and all shades and types of gorgeous flowers to celebrate our couples' happiness and love!
We are very proud to have worked with all the couples and we wish them eternal happiness and love!