Amazing Floral Mini Websites: Digital Invites and RSVPs with Flower Wreaths
Floral designs are especially romantic. They call for a lovely rustic celebration, full of love and light. During spring and summer our Flower Wreath designs become especially popular. Many weddings take place outdoors or in the countryside, which fits perfectly with the greenery and floral elements. 
Whether a wreath of roses or a wildflower wreath, this design will be a perfect addition to your wedding. Have a look at the cute little bee buzzing just above the wildflower wreath! Romantic calligraphy fonts also help to create light and summery atmosphere. We have used these designs for both, Wedding Invitations as well as Save the Dates on our Mini-Websites. They can be beautifully combined with an online RSVP,  Schedule and Further Details section. In fact we loved this design so much that we used it for our demo! Check it out: demo3.invitesco.com
One of our couples Sydney and Ethan chose this design for their beautiful rustic wedding in the Lancashire countryside. Their romantic celebration was perfectly complemented by amazing countryside views, elegant interiors of an old country house and the amazing ballroom at West Tower (@Westtower – westtower.com). A magnificent space for your celebration!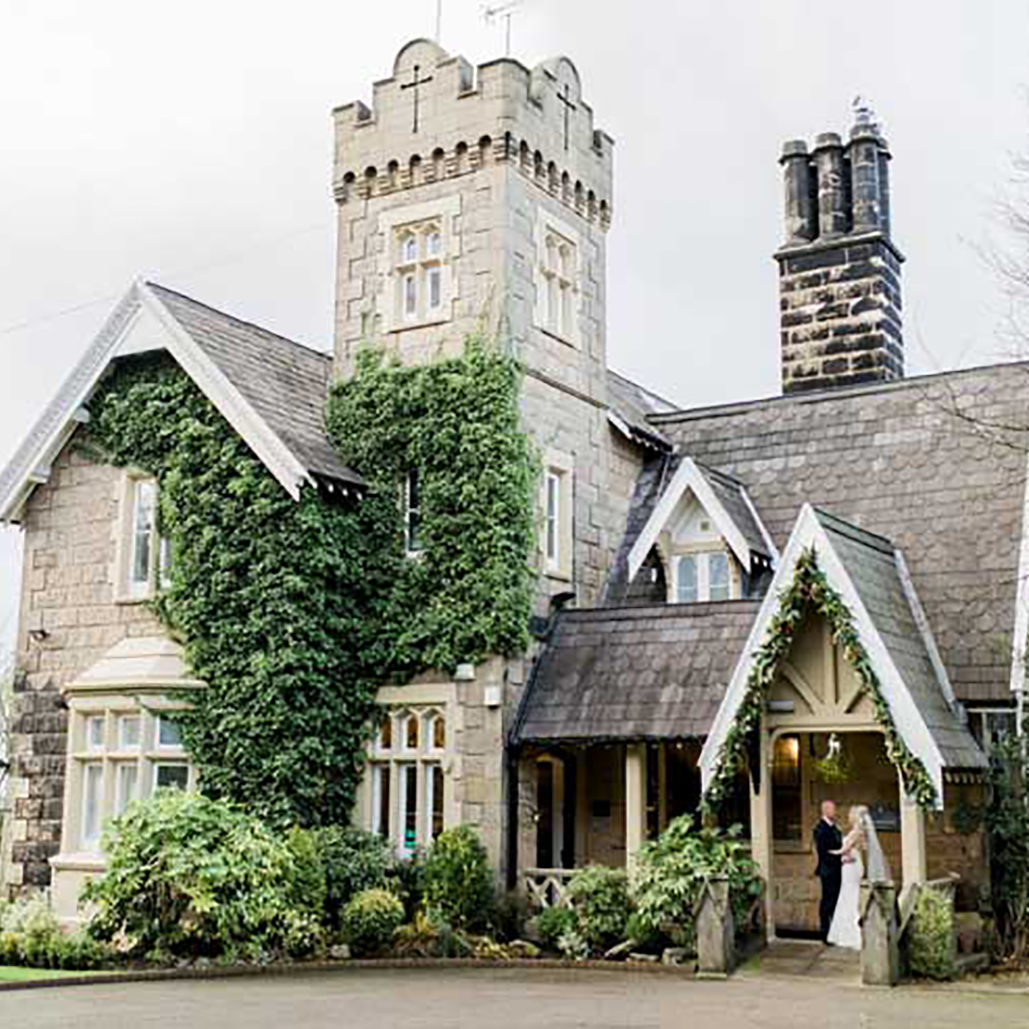 A wreath is like a wedding ring, it symbolizes eternity of love. Historically, it became popular for weddings after  Queen Victoria wore a beautiful wreath of orange blossoms at her wedding. Nowadays, floral wreaths are used not only as a hair accessory but also for decoration. Have a look at this stunning rose-filled floral chandelier! What a gorgeous centerpiece for your wedding table!