A Glamorous Affair: Celebrating Milestone Birthdays with Navy & Gold
Are you ready to mark a milestone birthday with a touch of elegance and sophistication? Picture a celebration adorned in shades of navy and gold, radiating a sense of opulence and refinement. Whether you're turning 30, 40, or any other number that deserves a grand celebration, Invites & Co is here to help you create an unforgettable birthday party experience. From exquisite navy and gold cakes to customized digital invitations with RSVP, let's dive into the world of glamour and celebrate your special day in style.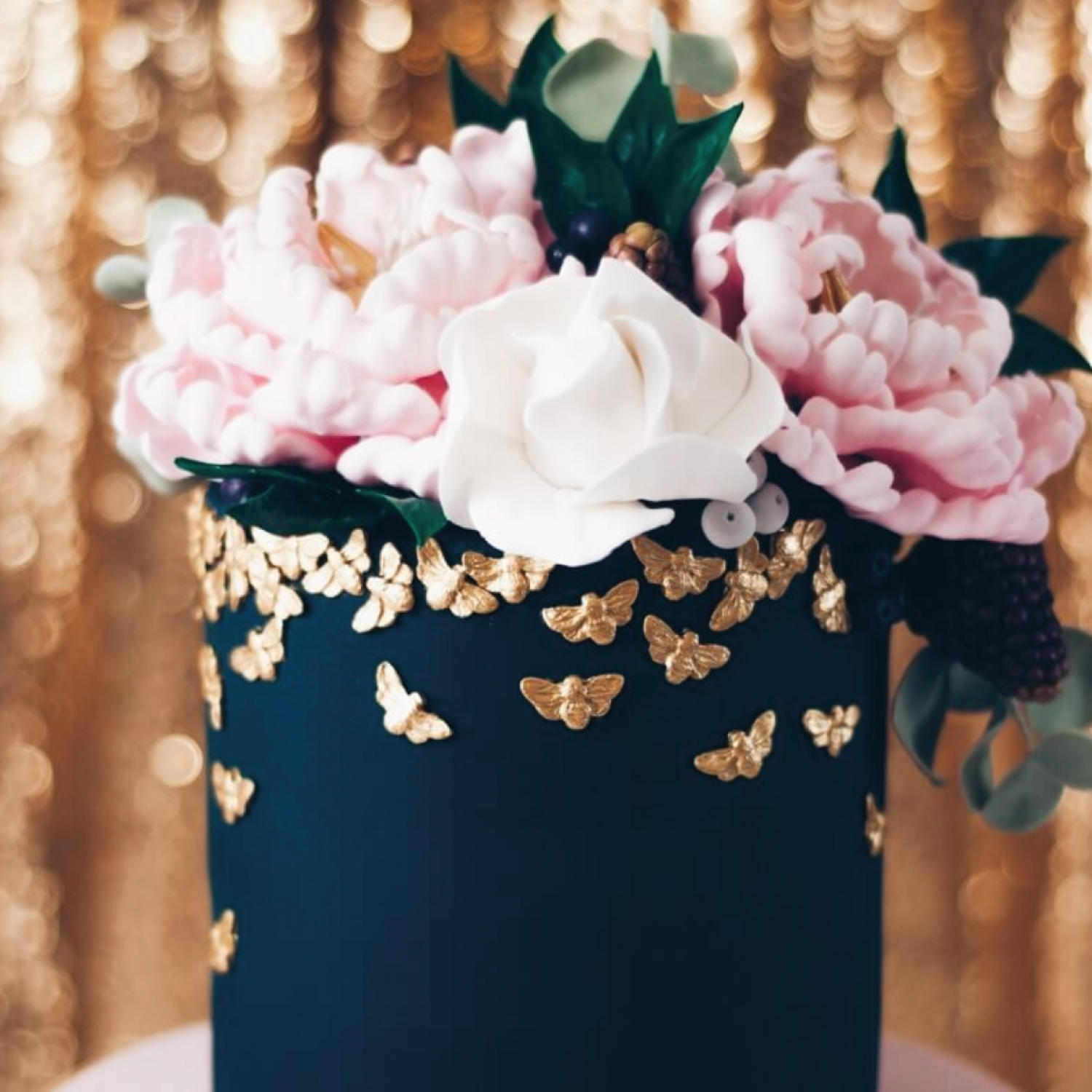 What a gorgeous cake! 🍰💙
Crafted by the talented bakers at Juniper Bakery, this stunning navy and gold centerpiece adorned with lovely blush flowers sets the tone for an unforgettable celebration. With its elegant design and mouthwatering flavors, this cake becomes a symbol of sweetness and sophistication. The deep navy hue creates a sense of depth and richness, while the shimmering gold bees add a touch of glamour. Each delicate blush flower atop the cake brings a pop of color and femininity, perfectly complementing the overall theme. 
When it comes to creating a visually stunning navy with gold-themed birthday party, choosing the perfect cake and cupcakes is a deliciously important decision. There are various options available that can beautifully complement the color scheme and add a touch of luxury to your celebration. One option is a navy and gold ombre cake, where layers of rich navy and shimmering gold blend together, creating a captivating gradient effect. The combination of these regal colors is sure to impress your guests. Alternatively, you can opt for a navy cake adorned with gold accents such as edible gold leaf, intricate gold piping, or elegant gold fondant decorations. This creates a striking contrast and adds a touch of opulence to your dessert table. For a more whimsical approach, consider navy and gold cupcakes adorned with delicate gold sprinkles, metallic cupcake wrappers, or gold foil cupcake toppers. These bite-sized treats are not only visually appealing but also offer a convenient and mess-free option for your guests to enjoy. Whether you choose a majestic ombre cake, a regal navy and gold masterpiece, or delightful cupcakes, the navy with gold color scheme will undoubtedly elevate your birthday celebration to a whole new level of elegance and style.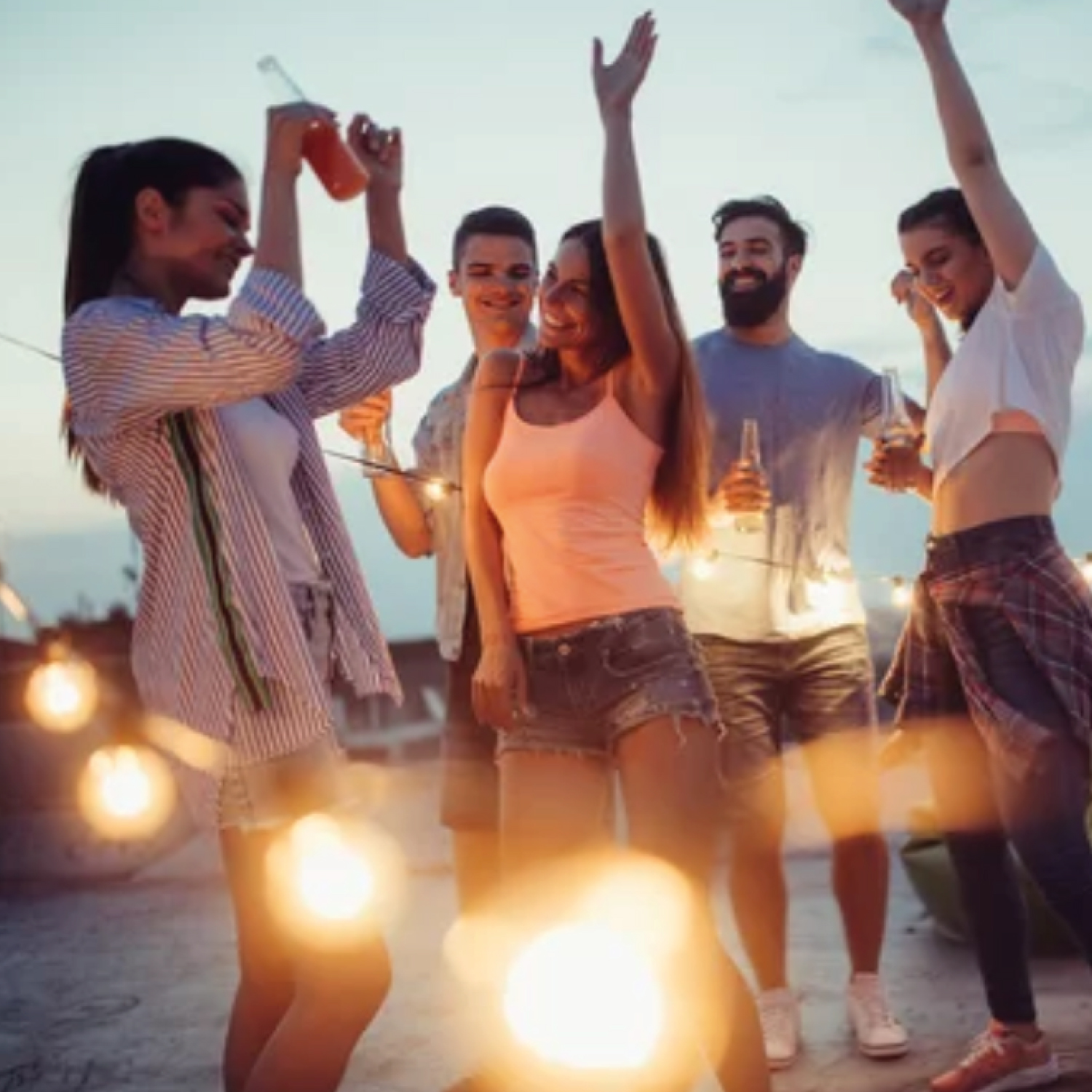 🌊 Fun in the Sun! 🎈☀️
Take your birthday celebration to the beach and embrace the carefree joy of a coastal party. Picture dancing under the stars, feeling the warm sand beneath your toes, and enjoying the company of your closest friends. A beach party creates unforgettable memories and a relaxed atmosphere that perfectly complements the navy and gold theme. 
Imagine the backdrop of crashing waves, the salty breeze, and the breathtaking view of the ocean. It's a setting that invites celebration and captures the essence of fun in the sun. Whether you choose a secluded cove or a vibrant beach club, the beach provides a versatile canvas for your birthday extravaganza. Play beach games, enjoy refreshing cocktails, and create unforgettable moments with your loved ones. The beach party ambiance complements the navy and gold theme, adding a touch of natural beauty and creating a backdrop that is both picturesque and vibrant.
To set the stage for your beachside celebration, our customized digital invitations with RSVP will capture the excitement and anticipation of your guests. Designed with navy and gold accents, these invitations reflect the coastal charm and exude a sense of elegance. The design elements, such as seashells, palm trees, or golden sunbursts, add a whimsical touch that brings the beach vibes to life. As your guests receive these invitations, they'll be transported to a world of sun-soaked celebrations, feeling the warmth of the sand and the joy of being by the sea. Let's create an invitation that not only reflects the beach party bliss but also sets the stage for a joyous and unforgettable day in the sun.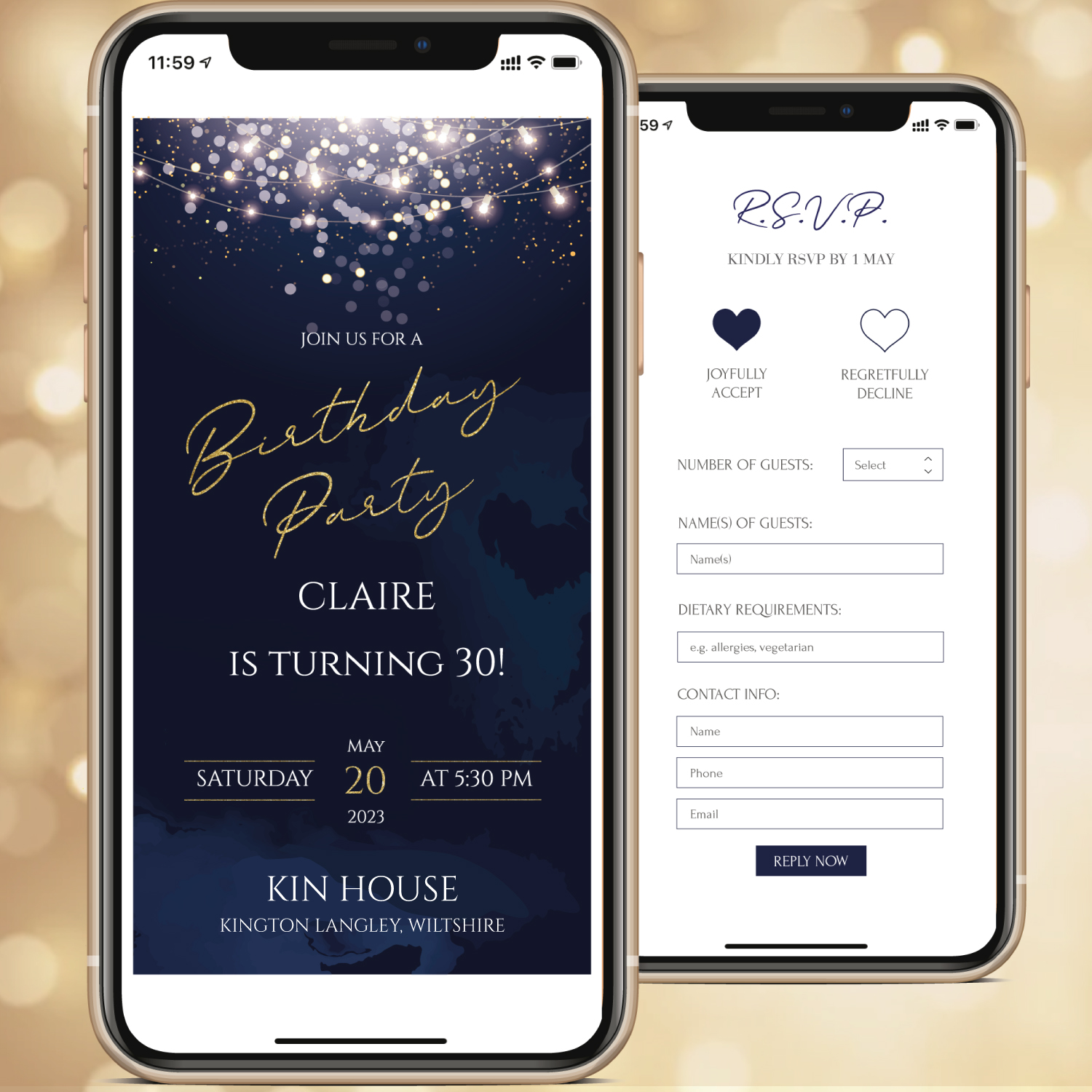 ✨✨ Invitations to reflect your style! ✨✨
 Our navy with golden lights birthday invitation and RSVP (which is essentially a mini website) embodies the essence of your glamorous theme. As you embark on this milestone birthday, our digital invitations become the perfect medium to showcase your unique style and sophistication. With their sleek design and personalized touch, these invitations reflect your attention to detail and create a sense of anticipation among your guests. 
The navy and gold color scheme is a timeless choice that exudes elegance and luxury. The deep navy symbolizes depth, wisdom, and sophistication, while the golden accents represent opulence and celebration. The combination of these colors creates a striking contrast that catches the eye and sets the stage for an unforgettable evening. The intricate design elements, such as golden lights or gilded patterns, add a touch of glamour and create a sense of grandeur.
 Beyond their aesthetic appeal, our digital invitations offer practicality and convenience. With the RSVP feature, you can easily manage guest responses and ensure a seamless planning process. The mini-website format allows you to provide all the necessary details for your birthday celebration, from venue information to dress code and itinerary. Your guests will appreciate the effortless access to all the important details and the interactive experience of exploring the invitation.
 The customization options available with our digital invitations allow you to infuse your unique personality into every aspect. From selecting fonts and layouts to incorporating personal photos or quotes, you have the freedom to create an invitation that truly reflects your style. Whether you prefer a sleek and modern design or a more whimsical and playful approach, our team at Invites & Co will work closely with you to bring your vision to life.
To conclude…
As you step into a new decade of life, celebrate in style with a navy and gold-themed birthday party that exudes elegance and sophistication. From the stunning navy and gold cake to the beachside bliss and the glamorous invitations, every aspect of your celebration will be carefully curated to reflect your unique personality and make lasting memories. Invites & Co is here to accompany you on this milestone journey, ensuring that your birthday becomes a cherished and unforgettable experience. Let's create an event that shines as bright as you do and make your birthday truly remarkable.